beat in time designs:
design services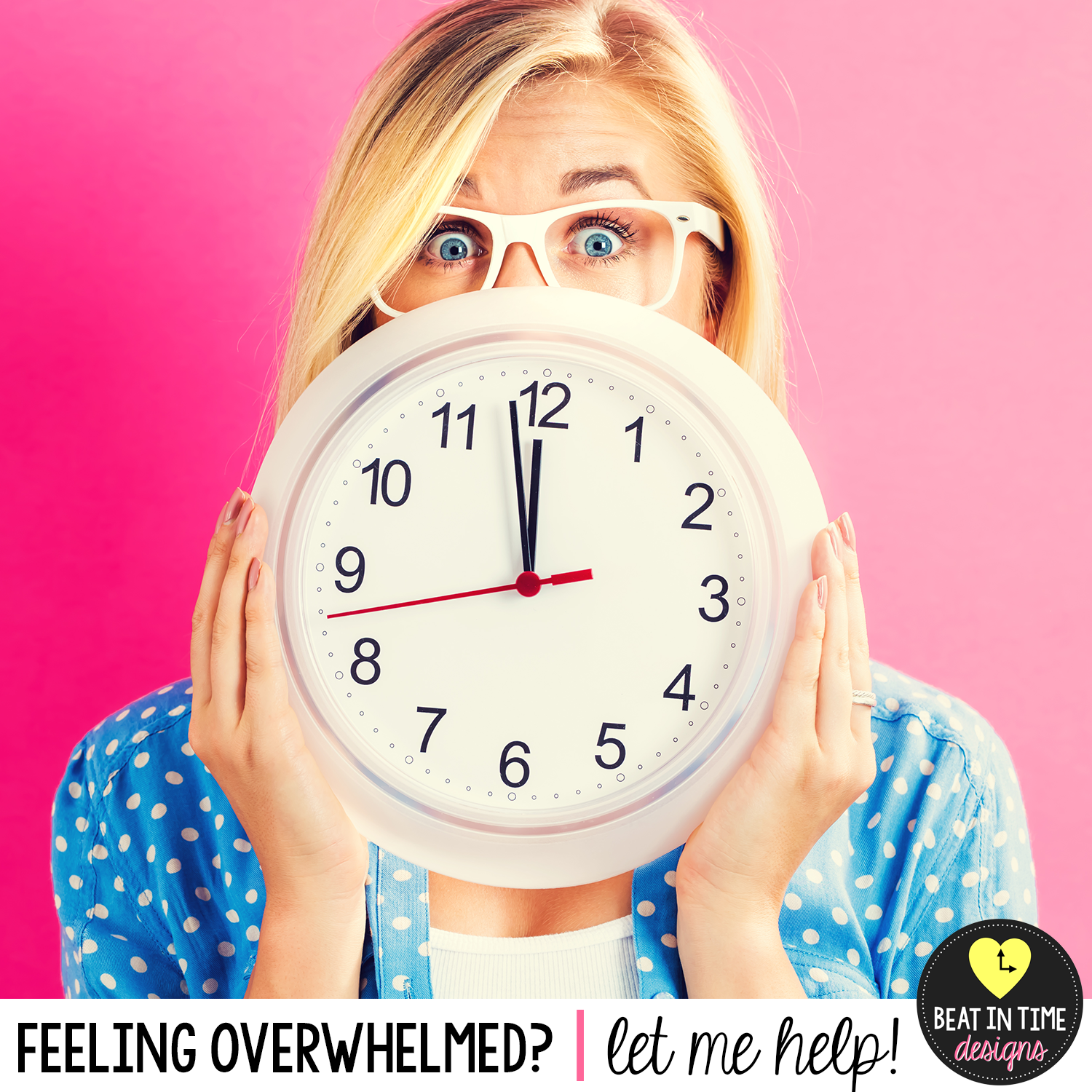 Have a to-do list a mile long? Not enough time to get your projects done? Feeling overwhelmed? You've found the right place!
Welcome!
Welcome to Beat in Time Designs, sister site to i ♥ teaching music. Beat in Time Designs offers design, virtual assistant, and editing services for bloggers, teacher-authors, and teacherpreneurs.
I'm Here to Help!
Hi, I'm Angie and I ♥ web and graphic design! I would love to help you in your small business and TpT needs. Whether it's graphic design, web design, virtual assistant services, or product editing, I can't wait to get started on a custom project for you. I've been designing for my own websites since 2003, but have been offering my design services to clients for the past few years. Visit my design portfolio for a glimpse at what I can do for you!
Pricing
I offer two pricing structures (see below). The total cost of any project is dependent on the number of services requested, their level of complexity, and the number of edits required. Please contact me for project estimates.
Pay-As-You-Go Hourly: Pay-As-You-Go lets you do just as the name suggests. You will be billed for the exact time your project takes to complete. $35/hour
Pre-Purchased Hours (new customer special): Pre-purchase hours at a discount for your first project. Purchase 2 hours and get 30 minutes free! Offer good for up to 5 hours total (4 purchased + 1 free). Good for any services/projects within six months of purchase date (hours expire at the end of the six month period, limited one-time offer for each new customer).
Beat In Time Designs Offers…
Graphic and Web Design Services
Logo Design
Social Media Page Covers (Facebook, Pinterest, etc.)
Pinterest Pins
TpT Images (Product Covers, Store Banners, etc.)
Business Cards and Letterhead
WordPress Coding and Design (full WordPress designs available on a limited basis – please inquire for more information)
Blogger Coding (full Blogger designs not available)
Virtual Assistant Services
Proofreading/Editing Blog Posts
Moderating Blog Comments
Installing and Managing WordPress Plugins
Product Editing Services
Proofreading/Editing Products
Proofreading/Editing Product Descriptions
Don't see what you're looking for? Contact me with your proposal.
The Design Process
Consultation
Once you've made contact, I offer a free design consultation (up to 30-minutes) via phone call, Skype, Facebook Messenger, or Zoom. We will discuss your project's needs and determine whether my services are a good fit for your business.
Contract & Collaboration
A contract will be issued to you by email and will need to be signed before any work may begin on your project. For large projects, I will set up a collaboration space for us to gather design ideas.
Payment
A $35 deposit is required for large projects (WordPress blog designs, large coding projects, etc.) in order to secure a spot on my waiting list. All smaller projects will be invoiced when the work is completed. I accept payment through PayPal Goods and Services.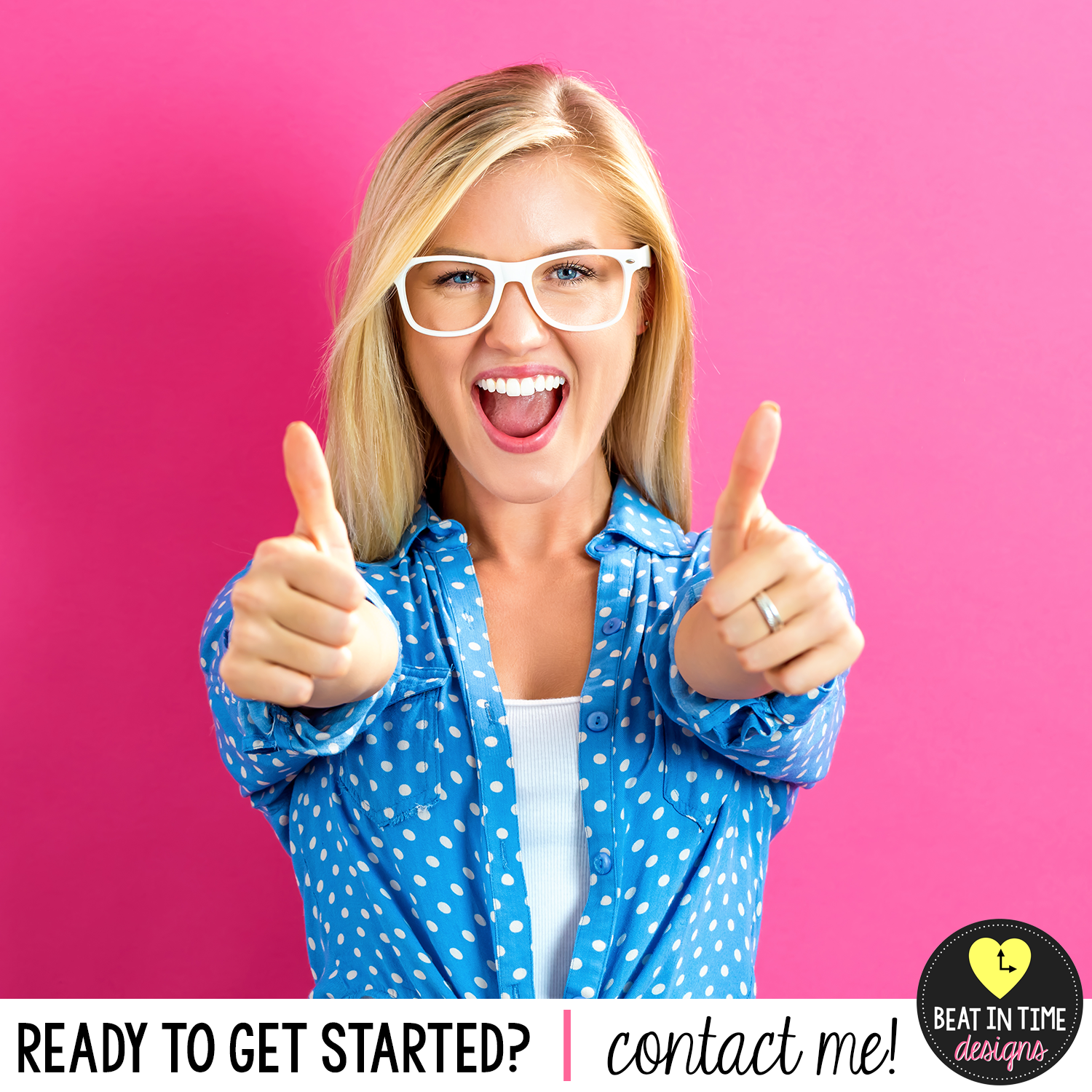 "I absolutely loved working with Angie! I'd had poor experiences with designers before and was hesitant to try anyone new. But her professionalism and attention to detail put me at ease immediately. She checked in often throughout the project and made sure I was happy with every last detail. Thanks to her, my newsletter subscription page is both functional and beautiful!"
Jennifer Hibbard
"We needed a website to be functional and informational. We were thrilled when not only was our website both of these, but also had a modern, sleek design that everyone instantly loved. Angie was able to take our basic concept and make it come to life! And yet she also made it such that members of our group with little coding skills can update and add to it as well! Bravo!"
Michelle Warshany
"I love creating products! But after spending countless hours with a resource, I could no longer catch the simple typos that existed. Not only did she fix my silly typos, but she also provided invaluable feedback on syntax and sequencing for my lessons. Her invaluable feedback took my product to the next level. Her fee was beyond worth it – 1) My resource was simply better and received positive feedback at a faster rate and 2) I didn't waste my future time making edits on the resource I should have done in the first place! Angie is a lifesaver!"
Shelley Tomich