i ♥ teaching music:
presentations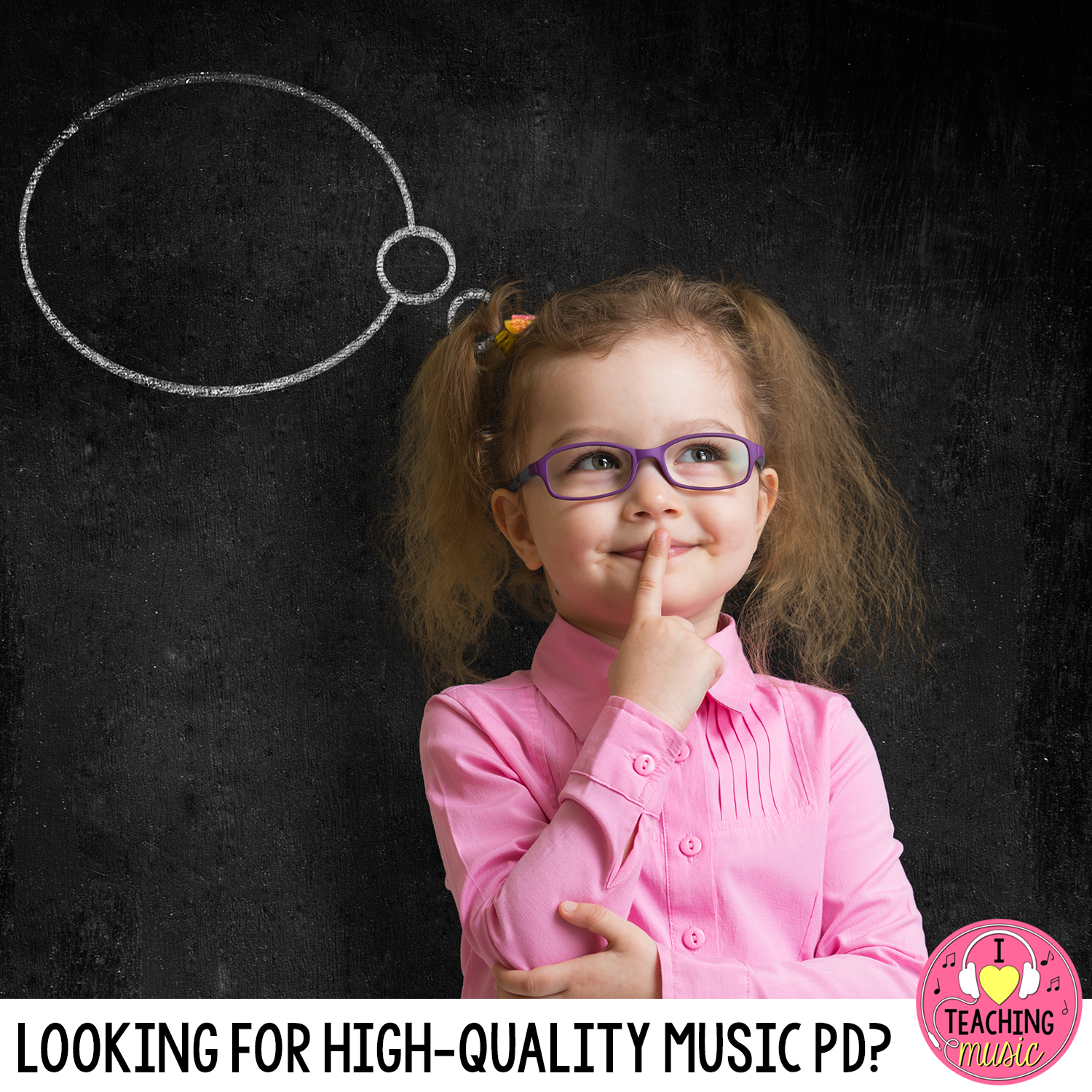 Professional Development Presentations
Angie has presented workshops for local school districts, the St. Louis Chapter of the American Orff-Schulwerk Association, and both Missouri & Illinois Music Educators Associations. Below is a summary of some of her recent presentations at the Missouri Music Educator's Association (MMEA).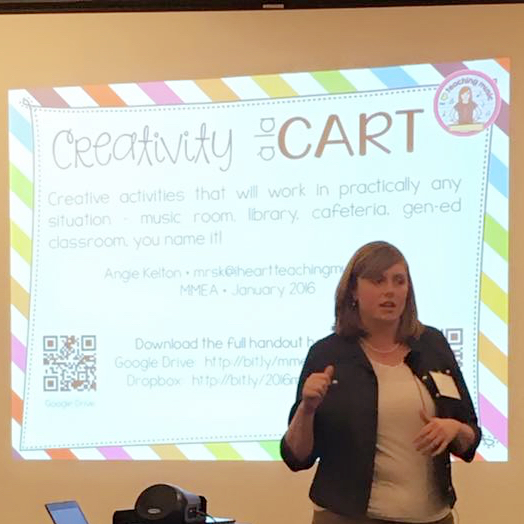 Creativity a la Cart, January 2016
Short on resources? Working with limited space? Let's get creative! This one-hour presentation focuses on creative activities that will work in practically any situation – music room, library, cafeteria, gen-ed classroom, you name it! While all activities are cart-approved, these lessons are geared for any elementary general music teacher.
Connecting the DOTS in 21st Century Education: using Digital Organizational Tools to simplify Data Oriented Teaching, January 2015, Co-presented with Bridget Zimmermann
As a music educator, collecting and managing data for hundreds of students is not an easy task. In the 21st century, there are millions of apps available and now there's an app to make our jobs as teachers easier. Enter iDoceo for iPad: Teacher's Assistant. gradebook, planner, scheduler, calendar, seating chart all personalized and connected in one convenient resource. Not tech-savvy? This app can transform your teaching in the way digital music revolutionized the music industry.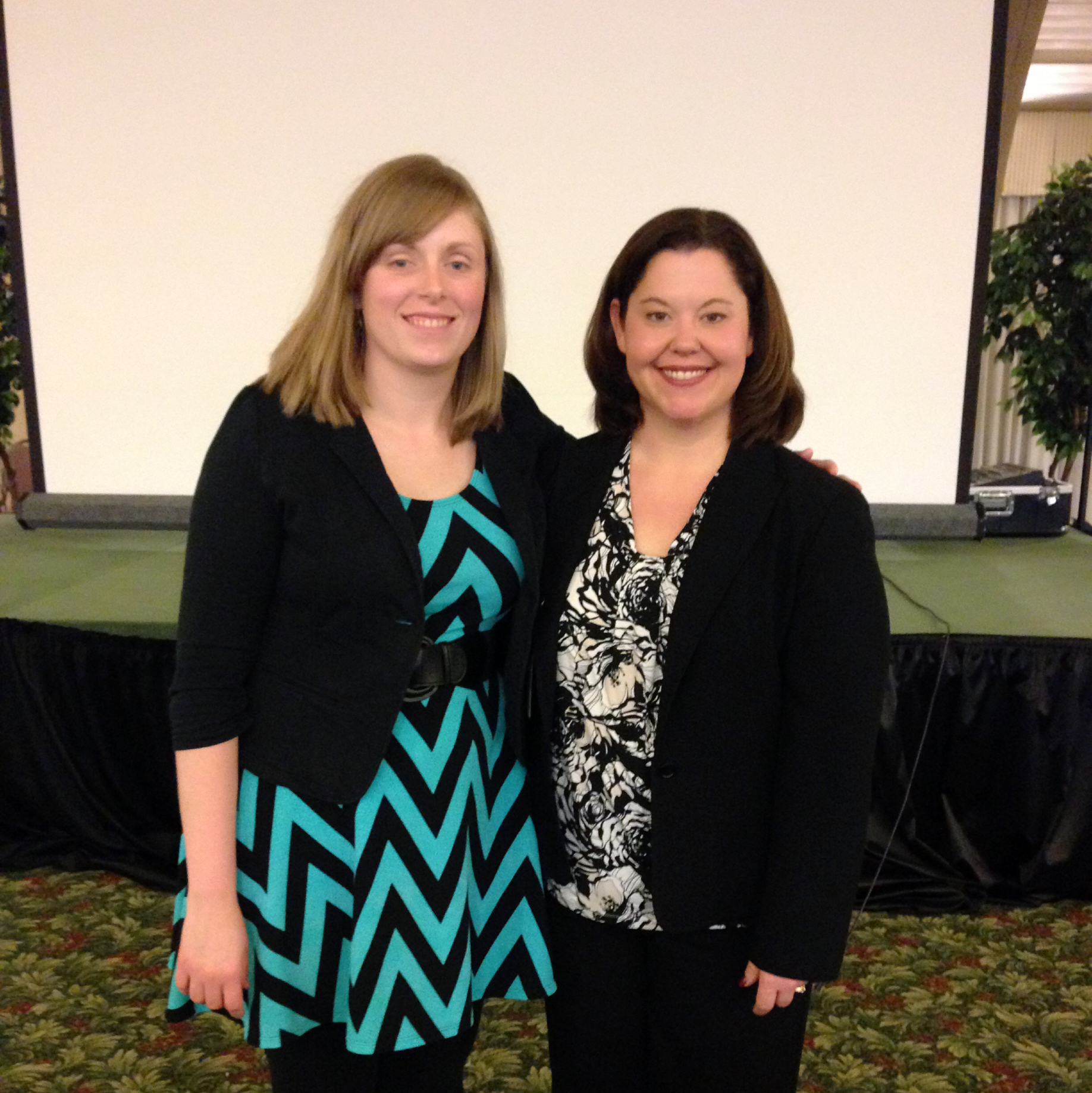 High-Quality Professional Development
Looking for high-quality professional development that's tailored specifically to the needs of music educators? Angie would love to explore the following topics with your group.
Creativity a la Cart (Creative Ideas for the Traveling Teacher)
Sing Me a Story (Sequencing Lessons in Kindergarten)
The Marvelous Musical Deli (A Creative Approach to Teaching Form)
EEEase Into Recorder (Beginning Students on Low E)
iDoceo (Amazing Gradebook/Planner/Schedule/Seating Chart+ App)
Integrating Web 2.0 Presentation Tools (PowToon, Prezi, Emaze)
Don't see what you're looking for? Contact me with your proposal.